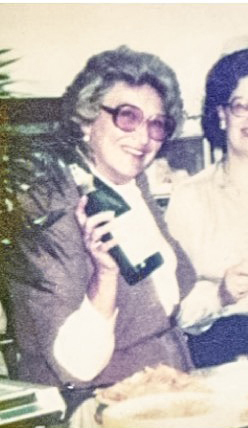 Mary Catherine Scott faced big challenges after a radical mastectomy 38 years ago. After her surgery, Mary Catherine found looking for a breast prosthesis frustrating and exhausting. There simply wasn't a shop that offered all the best brands of prostheses, swimsuits and attractive lingerie all in one place – and didn't put women in what Mary Catherine called "flannel Mother Hubbard nightgowns"!
With the support of her husband and seven children, then 55-year-old Mary Catherine opened her own business in her dining room. She also began working at the local Nordstrom to learn more about customer needs. Soon, Mary Catherine came to believe that the best solution for mastectomy patients was a smaller, specialized shop with trained fitters, compassionate sales personnel and a full line of top-quality products.
In 1978, the first Mary Catherine's location opened in Portland, Oregon; a Seattle location opened four years later. As the fledgling business grew, Mary Catherine worked hard to make her shop profitable while reaching out to women of all income levels – arranging for insurance payments and helping customers find donated prostheses through the "reach for Recovery" program.
Humor has also made an appearance at Mary Catherine's over the years. In the early days, one grandmother came in for a new prosthesis after her young grandson found the form and took a large bite out of it. Another woman decided to replace her homemade prosthesis with a commercial model after encountering trouble with airport security – she had weighted her own creation with buckshot!
Today Mary Catherine's continues to be run by the family. With certified, experience fitters and the best prostheses, compression garments, intimate apparel and more, the shops provide exactly what Mary Catherine envisioned more than thirty years ago: a caring space for mastectomy patients to find everything they need.
And when women leave their stores looking for confident and vital, Mary Catherine and her family still find that the most rewarding of all – Seattle Times, 2009